a haul x photoshoot collaboration with mokuyobi threads 💘🌈
It's recess time 💜
Take a break, drink some orange juice and eat your snacks~
Today, I wanna talk about a colorful store known as MOKUYOBI 🌈
FRUIT BOOT! 🍇🍓🍊🍋 Accidentally dropped the entire fruit plate onto my shoe rack. I couldn't believe how it all so perfectly fell into my clear boots with the utmost kawaii arrangement. What an unassuming storage location for anything that's not a foot but here we are! 😅🤣🤩😎😋👀 #fruity #fruitboot #tee #kawaii #orange #strawberry #grapes #lemons#lemons
A post shared by Mokuyobi (@mokuyobithreads) on May 29, 2020 at 5:22pm PDT
Mokuyobi is an out of this world company that designs bags, accessories, apparel, and general radness for the Super Beings of Earth and beyond. We are led by our desire to create something different and new using bold colors, magic, and awesome sauce.
Before the lockdown, Mokuyobi sent me a bunch of super cute things from their store – including some of the most adorable patches & stickers too!
What I got:
One of the things I like about Mokuyobi is how simple yet stylish they are. It's made for everyday wear and yet their colors are so happy and loud ♡ (。◝‿◜。)
I also love how they give off these 90's childish vibes~
My favorite pick from them is probably their Spectrum Perfect Blouse! Lowkey these clothes make me feel like I'm in a 90's cartoon and I love it 😎🌈
This Spectrum Fanny Pack Sling also comes with its matching Mt. Fuji keychain (=゜ω゜)✨ how cool~
Mokuyobi or 木曜日 (もくようび) means Thursday in Japanese. To us, Thursday is the best day of the week. We believe that there is always something to look forward to. Whether it's Thursday, your buddy's party, vacation time, or a hot date; that there are always good things coming that spark excitement. We strive to create that same spark in you when your Mokuyobi package arrives.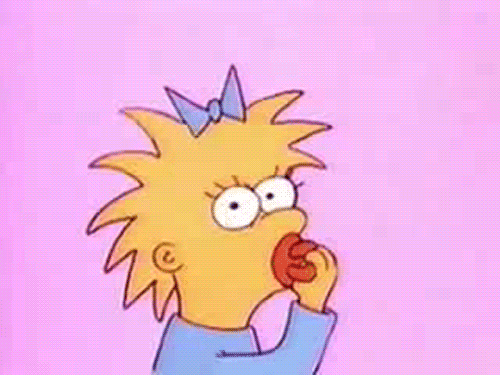 I love everything about these splash town socks ( ꒪﹃ ꒪) The color palette and graphics are gorgeous✨ I wear them a lot for school 💖 It's a perfect pair for the summer.
The other shirt I got is the Spectrum Tee 💖 Simple yet colorful, and I can easily pair it with my favorite denim shorts!
Been really into animal crossing lately, and this Blue Melon Fanny Pack helps me carry my switch on the go. It's a perfect fit!
Thank you so much for reading ♡ If you're into the colorful, loud colors and maybe a bit of 90's aesthetic feel- you're gonna love this store.
You can peep at all their products at their store: mokuyobi.com
You can also find them here:
forever yours,
This post is sponsored by Mokuyobi ♡
#mokuyobi #fashion #mokuyobithreads #colorful #aesthetic #kawaii #90sfashion #sponsored